MEDC's new Semiconductor Talent Action Team will drive record-setting public-private semiconductor alliance with major Michigan employers, public universities, and community colleges, mirroring the state's EV/mobility student recruitment effort
On May 24th, Lt. Gov. Garlin Gilchrist II announced that Michigan is launching its largest-ever campaign to promote careers, recruit talent and attract new businesses to fill jobs in Michigan's thriving semiconductor industry.
Joined by Michigan education and business leaders along with Michigan Development Economic Corporation (MEDC) Executive Vice President and Chief Talent Solutions and Engagement Officer Kerry Ebersole Singh, Lt. Gov. Gilchrist II outlined the plan to make Michigan a top state for talent solutions in the global semiconductor industry during a virtual press conference this morning. View and download a recording of the press conference here.
"Michigan is going all in to make it clear that our talented people make our state the best place to start and grow business in the semiconductor industry," Gilchrist II said. "Michigan is a global leader and hub for advanced manufacturing and innovation, and we have grown our semiconductor industry footprint aggressively," he said. "Let's keep working together to bring advanced manufacturing and critical supply chains home as we create economic opportunity in every region and build a brighter future for Michigan."
The MEDC's Semiconductor Talent Action Team (TAT) is a collaborative, public/private partnership aimed at making Michigan a top state for semiconductor talent solutions and growth. The TAT will build on the Great Lakes State's push to onshore critical supply chains of semiconductors back to Michigan, creating good-paying jobs and reducing delays and shortages. As Michigan seeks to support research and development and manufacturing facilities, an increase in supply of engineers and technicians will be critical to semiconductor success.
Michigan's Semiconductor TAT has already successfully built a consortium that includes seven higher education partners, 15 semiconductor employers and two industry associations that are collaborating with the state to focus on five semiconductor roles with demand across priority value chain areas:
Computer engineers
Electrical engineers
Industrial/process engineers
Semiconductor processing technicians
Maintenance and repair workers
To support this effort, launching today is an online application for prospective higher education consortium members to apply for up to $3 million in grants to:
Create a new Michigander Semiconductor Scholarship incentive program that will mirror the state's popular EV/mobility student recruitment campaign. The Michigander EV Scholars program has already recruited more than 30 Michigan university students who are eligible for up to $10,000 in scholarships and has more than 200 students in the actively participating in networking and programming with industry leaders.
Develop semiconductor education curricula and flexible training models to jump-start career paths to the five in-demand job roles.
Expand and launch new PK-12 semiconductor engagement and awareness efforts such as skills boot camps.
Michigan is among the first states in the nation with a consortium that has successfully identified key skills and competencies most-needed by employers to drive future microchip industry development, Ebersole Singh said.
"Michigan is leading the nation with an "all-hands-on-deck" consortium that has successfully identified key skills and competencies most needed by employers to drive future microchip industry development," Ebersole Singh said. "That's not just the Gov. Whitmer Administration or the MEDC saying that," Ebersole Singh added. "That's what we're hearing from leaders of the semiconductor industry who are encouraged and excited by what Michigan is doing right now."
Also participating in today's announcement were University of Michigan President Santa J. Ono; Michigan State University Interim President Teresa K. Woodruff; Wayne State University Provost and Senior Vice President for Academic Affairs Mark Lawrence Kornbluh; Michigan Technological University President Richard J. Koubek; Delta College President Michael Gavin; Lansing Community College President Steve Robinson; Washtenaw Community College President and CEO Rose B. Bellanca; KLA Global ESG Leader and Ann Arbor Site Lead John McLaughlin; and Bay City-based SK Siltron CSS CEO Jianwei Dong.
Today's news builds on the May 16 announcement of a new public-private partnership with semiconductor company KLA, Belgium-based technology innovation hub imec, the University of Michigan, Washtenaw Community College, and General Motors that will establish a global semiconductor center of excellence in Michigan. The partnership was announced by KLA CEO Rick Wallace during his keynote at imec's ITF World event focused on semiconductor advances and tech solutions, taking place this week in Antwerp, Belgium.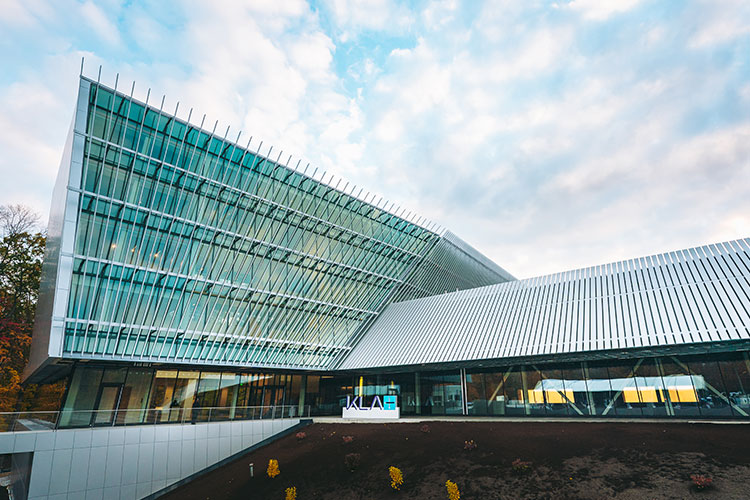 Michigan's demonstrated leadership in advanced manufacturing within the semiconductor field is also evident in companies such as SK Siltron CSS, which cut the ribbon on its $300 million manufacturing facility in Bay City in September 2022, and Hemlock Semiconductor Corporation, the largest producer of polysilicon in the U.S.
Hemlock was chosen as the site of Governor Whitmer's CHIPS Act executive directive signing thanks to its key role in Michigan's growing semiconductor industry. In September 2022, Hemlock announced plans to invest $375 million and create 170 jobs at its facilities in Thomas Township, further ensuring Hemlock's long-term commitment to continue to produce the essential polysilicon for the semiconductor and solar industries in Michigan.
Today's announcement also builds on the Semiconductor Career and Apprenticeship Network, or SCAN Program, that will create pathways and opportunities for jobseekers and tools and systems for semiconductor companies to attract, develop and retain a diverse, innovative and skilled workforce. Announced in May 2022, Michigan was one of only three states at the time to launch this planning work to define curricula to support both workers and employers in the global semiconductor industry.
As the demand for semiconductors persists, Michigan's growing semiconductor ecosystem of talent recruitment, training and manufacturing will position the state as a leader in the industry.
To see why cutting-edge semiconductor companies are choosing to invest and grow in Michigan, visit www.michiganbusiness.org/why-michigan/.
# # #
About Michigan Economic Development Corporation (MEDC)
The Michigan Economic Development Corporation is the state's marketing arm and lead advocate for business development, job awareness, and community development with a focus on growing Michigan's economy. For more information on the MEDC and our initiatives, visit www.MichiganBusiness.org. For Pure Michigan® tourism information, your trip begins at www.michigan.org. Join the conversation on: Facebook Instagram LinkedIn, and Twitter.