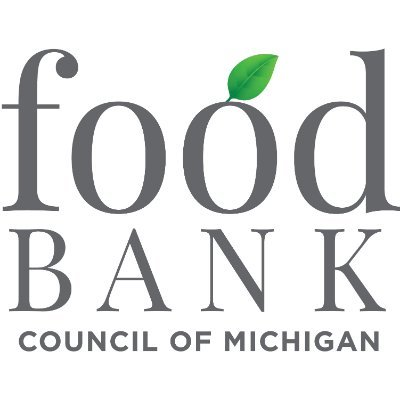 LANSING, MI – Nearly 2 million people in Michigan are experiencing food insecurity — 1 in 5 Michiganders. Too many Michigan families are choosing between putting food on the table and paying bills, like rent and utilities.
"The Food Bank Council of Michigan and our seven Feeding America food banks work tirelessly to continue to meet the unprecedented need for emergency food assistance, but we cannot do it alone," said Dr. Phil Knight, executive director the Food Bank Council of Michigan. "We are deeply relieved that the bipartisan COVID relief bill includes additional funding for The Emergency Food Assistance Program (TEFAP) — one of the largest sources of food for food banks — so our network of food banks can continue to meet the increased need they are seeing every day. We are also pleased that the relief package includes investments in other critical nutrition programs, including a temporary increase in Supplemental Nutrition Assistance Program (SNAP) benefits.
The Food Bank Council of Michigan applauded U.S. Senator Debbie Stabenow for successfully leading bipartisan negotiations to increase food assistance for families. Stabenow serves as the ranking member of the U.S. Senate Committee on Agriculture, Nutrition, and Forestry.
"Our senator, Debbie Stabenow, understands the people who are in our distribution lines aren't just needy, they are our fellow Michiganders who are worthy of investment," said Knight. "We thank Senator Stabenow for her continued support of our network and her ongoing leadership in addressing the urgent need for investments in critical federal nutrition programs to help Michigan families put food on the table."
The Food Bank Council expressed its appreciation for the work of federal lawmakers in providing short-term relief that includes additional United States Department of Agriculture (USDA) food for food banks and a temporary increase in SNAP benefits. During a time when there is no end in sight to the nation's public health and economic crises and when more families than ever need help finding their next meal, the bipartisan agreement is an important step in the right direction to help provide the food assistance Michiganders need, but further action will also be necessary in the coming months.
"The additional funding the bill provides for TEFAP is absolutely necessary as food banks prepare for a scheduled 50 percent reduction in USDA food received while at the same time, facing a 50 percent increase in demand. While the nutrition provisions included in this legislation will help to fill some of that gap, it will not replace the food lost entirely," said Knight.
In the months ahead, the Food Bank Council urges Congress to build upon this relief bill and ensure families have the supports they need to navigate this crisis.
"We look forward to continuing to work with our legislators to ensure Michiganders have food on their tables during the pandemic and beyond," said Knight.
For more information on the Food Bank Council of Michigan, visit www.fbcmich.org.
###
Founded in 1984, the Food Bank Council of Michigan was created to implement a unified strategy to address and alleviate hunger statewide. FBCM works with its regional food banks and over 2,800 hunger relief agencies, private companies, farmers, state and federal officials, and other allies to make sure no Michigander goes without food. For more information about the Food Bank Council of Michigan, visit www.fbcmich.org or call 517.485.1202.