Automation Alley invites small- and medium-sized companies in Michigan to join our trade mission to Thailand (Bangkok) and Vietnam (Ho Chi Minh City).
Meet face-to-face with prospective customers and partners in Southeast Asia, the world's fastest-growing region. Thailand and Vietnam have an extremely high demand for the following Michigan-made products, services, and technologies:
Registration closes next week!
Secure your spot for this international networking trip by March 24, 2023.
Automotive
Industry 4.0 and advanced manufacturing technologies
Design and engineering services
IT/ICT
Cleantech
Healthcare and medical equipment
Agriculture
Why Thailand?
With a 2021 GDP of $506 billion, Thailand is the second-largest economy in Southeast Asia
Thailand is the center of the region's automotive industry and the world's 1largest automotive producer
In addition to the automotive sector, the nation has a diversified industrial base that includes electronics, machinery and equipment, and agriculture
Thailand's free market is well integrated into the global economy having 14 preferential trade agreements with 18 countries worldwide
With a population of 70 million, Thailand's largest trade partner is the United States
Why Vietnam?
Since 2000, Vietnam's GDP has grown faster than any country except China, averaging 6.2% annual growth
Population of 100 million includes a growing middle class of consumers with strong demand for U.S. goods and services
Young, highly- skilled labor force provides an alternative to manufacturing in China
Signatory to 12 free-trade agreements (including the EU) provides the nation with access to numerous markets around the world
Why You Should Join Our Trade Mission:
Our trade missions are results-driven. Our trade missions and other export activities have generated over $1.84 billion in export sales and created or supported over 9,353 local jobs
We get you connected to the right people. Matchmaking meetings will place you directly in touch with potential buyers and end users of your products, services, and technologies 
The timing is right. With the decoupling of trade between the U.S. and China, Thailand and Vietnam have emerged as a preferred alternatives for manufacturers
We help you learn how to do business internationally. Meet the key players you need to know to be successful in Thailand and Vietnam. Attend business meetings with government officials and business and industry leaders who will share their firsthand insights about the opportunities and challenges of doing business in Southeast Asia
We take care of all the details. Our team takes care of planning before, during, and after the mission.
A reimbursement for up to 75% of the cost. You may qualify for a grant to reduce the costs of participating on the mission through Michigan's State Trade Expansion Program (MI-STEP)
We are trusted and internationally recognized for our expertise. Automation Alley received the President's "E Star"​ Award from Presidents Joe Biden (2021), Barack Obama (2013), and George W. Bush (2008) ---the nation's highest, most prestigious international trade award granted to organizations in recognition of their accomplishments in global trade and economic development. Automation Alley is only the second organization in the nation to receive the award three times since JFK created it in 1961.
Participation is limited to 10 companies and deadline to register is March 24, 2023. Participation cost is $4,500 for members, $5,500 for non-members and may be subject to change based on availability. Includes embassy business briefings and receptions, matchmaking meetings, interpreters, five-star hotel accommodations, in-country transportation, and inter-country flights. International airfare to Thailand and Vietnam is not included. Be sure to ask us about Michigan's State Trade Expansion Program (STEP) to see if your company qualifies for funding. Details here.
INTEGR8 : The Industry 4.0 Conference

May 9, 2023 8 a.m — 5 p.m.

Suburban Collection Showplace

46100 Grand River Ave., Novi, MI, 48374


What does the All-Access Pass get you that General Admission doesn't?
Keynote Presentations: by Fraunhofer USA and Epic Games
KEYNOTE PRESENTERS:
Breakout Sessions: designed to give greater detail into the inner workings of Industry 4.0 presented by subject matter experts.
Roundtables: allow for conversation amongst industry leaders and attendees. Address key issues related to advanced manufacturing, and discuss opportunities to accelerate technology adoption.
Breakfast & Lunch
Network with Industry 4.0 leaders, engage in group discussions on topics impacting your business, and learn what others are doing to advance in their fields.
SMART TECHNOLOGY EXHIBITION FEATURING:

Cobots & Autonomous Mobile Robots
Additive Manufacturing
Augmented and Virtual Reality
Big Data and Information Systems
Digital Work Instructions
Machine Monitoring/Control Systems
And Much More!
REGISTER NOW
Integr8 Conference to Include
3D Printer Pitch Competition
How can an industrial 3D printer solve a labor, capacity, or process challenge and support your overall business? Back by popular demand, Integr8 2023 will include a 3D Printer Pitch Competition hosted by the Michigan Economic Development Corporation's Pure Michigan Business Connect. Manufacturers interested in competing must complete the application form by April 6. Selected applicants will be invited to an in-person pitch competition on May 9 during Automation Alley's Integr8 Conference. The grand prize is a Markforged Mark Two (Gen2) 3D Printer, a 1-year Advance Subscription package and much more!
TECHNOLOGY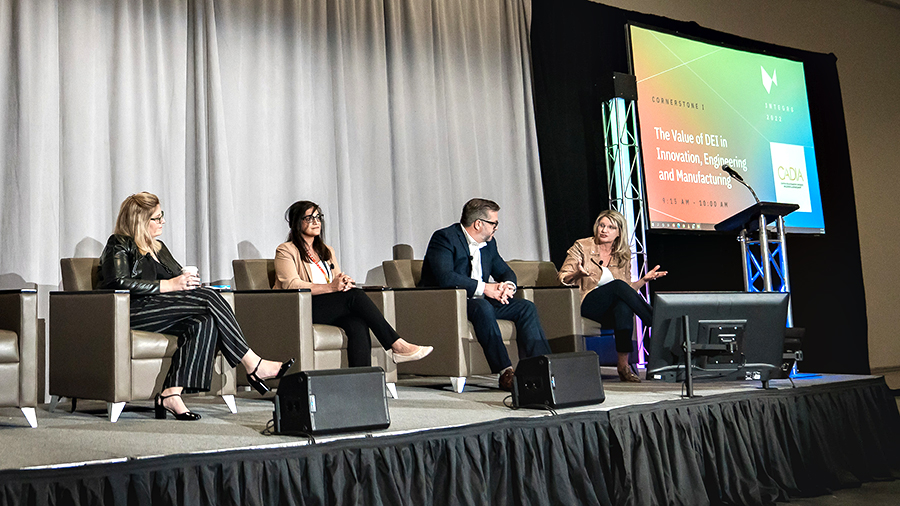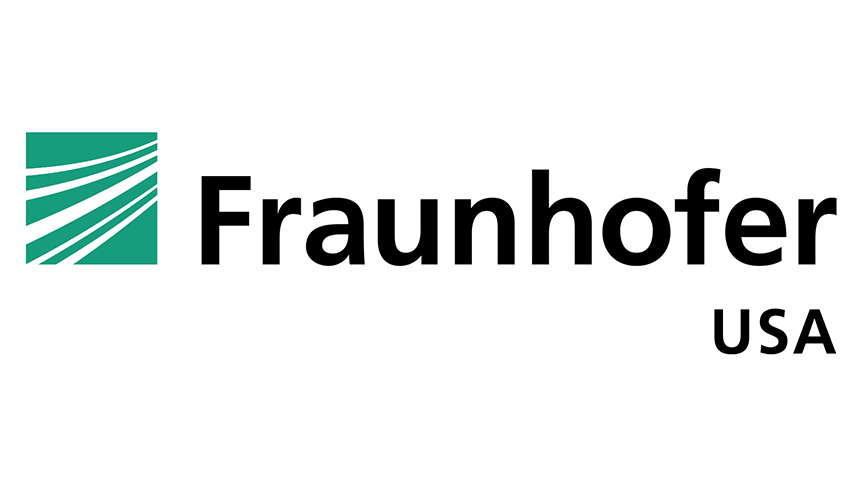 Standards in Global Advanced Manufacturing Systems
Join Fraunhofer experts to discuss the importance of digital standards when adopting software on manufacturing lines to better increase production output and efficiency, lower downtime, and boost workforce confidence, untapping hidden economic value.
Furthering Digitization on the Factory Floor
Join Fraunhofer experts to discuss how data and AI can improve workforce efficiency, increase safety and security of operations, and understand how digital twins may prevent errors before they occur, saving manufacturers time and money while increasing employee retention.
Green Hydrogen's Future
There's room for hydrogen and batteries to coexist as new energy and mobility technologies, each with their respective industry segments growing thanks to increased customer demand as well as federal and state government incentives. Join Fraunhofer experts as they discuss the future use cases for Hydrogen and Battery technologies, potential overlap areas, and technology challenges and barriers.
WORKFORCE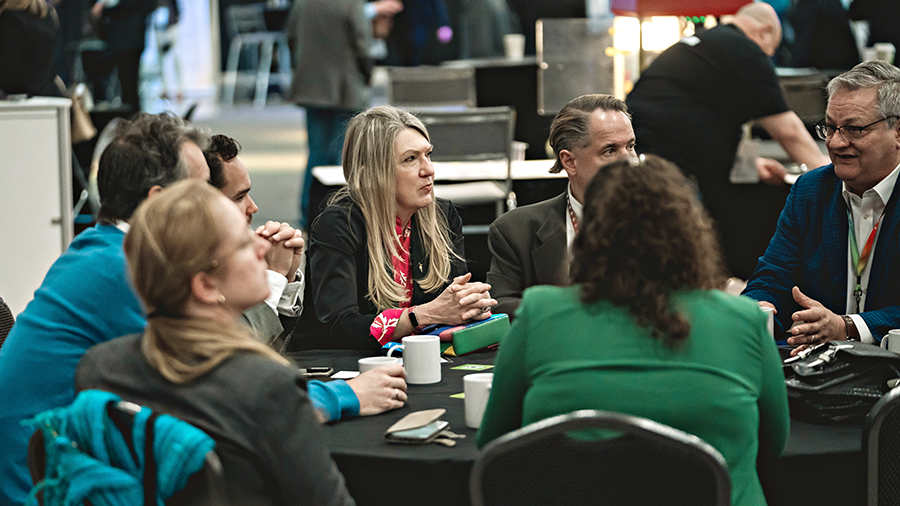 Building a Strong Talent Pipeline: Industry & Academic Collaboration
Partnerships between higher education and employers are critical to helping businesses respond to growing talent needs—especially as technology rapidly advances. This roundtable will highlight a collaboration between Lear-Flint and UM-Flint and will focus on talent needs, Industry 4.0 skill sets and credentials.
Women in Manufacturing: Past, Present and Future
Capital Area Manufacturing Council Executive Director Cindy Kangas will share the important role women have played in manufacturing over the past 100 years and the future of STEM careers for those in the talent pipeline.
Innovative Pathways to Industry 4.0 Talent
Lawrence Technological University will host a roundtable discussion aimed at supporting the next generation of Industry 4.0 workers. Join leaders in K-12, Community College, Higher Education and Industry as they share important insights on Michigan's talent pipeline.

About Automation Alley
Automation Alley is a nonprofit Industry 4.0 knowledge center and home to the World Economic Forum's US Center for Advanced Manufacturing. With a global outlook and a regional focus, we facilitate public-private partnerships by connecting industry, education, and government to fuel Michigan's economy and accelerate innovation. Our programs give businesses a competitive advantage by helping them along every step of their digital transformation journey. We obsess over disruptive technologies like AI, the Internet of Things, and automation, and work hard to make these complex concepts easier for companies to understand and implement. Visit automationalley.com.
INTEGR8: The Industry 4.0 Conference
May 9, 2023 -- 8 a.m. - 5 p.m.
Suburban Collection Showplace
46100 Grand River Ave., Novi, MI, 48374
Photos as shared and provided by Automation Alley,