MMA is pleased to announce the award recipients for the 2018 MFG Excellence Awards, honoring the inspiring efforts of manufacturers across Michigan in areas of leadership, community engagement, innovation and talent development.
Meet the winners below and plan to attend when we present the 2018 MFG Excellence Awards on Thursday, November 8, at the Kellogg Hotel & Conference Center in East Lansing.
Register Today!
Thursday, November 8, 2018
Kellogg Hotel & Conference Center, East Lansing
Pricing
$175/person for MMA
Industry & Associate Members
$275/person for MMA
Insurance & Future Members
$1,200 for a table of eight
Registration
Web: mimfg.org
Phone: 517-487-8521
E-mail: martin@mimfg.org
2018 Award Winners
John G. Thodis Michigan Manufacturer
of the Year Award — Small Tier
Jim Richards • Total Security Solutions
Jim Richards of Fowlerville-based Total Security Solutions will be honored for his unmatched dedication to the company's purpose of helping people feel safe — in the workplace, at school and in the businesses they visit — so they can all come home to their own families every day.
MFG Innovation Excellence Award
Gentex Corporation
Zeeland-based Gentex Corporation was selected for its game-changing technology including its automatic-dimming rearview mirror and other significant advances for the automotive sector.
MFG Emerging Leader Award
Jeremy Bockelman • Michigan
Manufacturing Technology Center
Jeremy Bockelman, regional director of the Michigan Manufacturing Technology Center (The Center) was selected for his passion and energy into benefitting regional manufacturing and takes every opportunity to support the industry.
MFG Lifetime Achievement Award
Harry Leaver • Central Michigan
Manufacturers Association
Harry Leaver, executive director of the Central Michigan Manufacturers Association for his 50+ years of dedicated service to the Michigan manufacturing industry and his lifelong commitment to ensuring the American Dream is something attainable for all people
John G. Thodis Michigan Manufacturer
of the Year Award — Large Tier
Eagle Alloy
Eagle Alloy of Muskegon will be recognized for being at the forefront when it comes to progressive ways attract students to the manufacturing community, utilizing career day events, internships and community engagement with over 40 charitable organizations.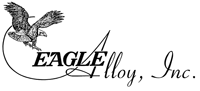 MFG Community Impact Award
Aircraft Precision Products Inc.
APPI in Ithaca will be honored for its company-wide participation in growing the Ithaca community, including being active in area school boards, business organizations, churches, art and music organizations, youth athletic programs, veterans organizations and senior centers.
MFG Talent Champion Award
John Tucker • PTM Corporation
John Tucker of PTM Corporation in Ira Township was selected for his understanding of the importance of workforce diversity and willingness to educate Michigan's future workforce on the opportunities ahead in the world of manufacturing.
MFG Lifetime Achievement Award
Al Glick • Alro Steel
Al Glick, chairman & CEO of Jackson-based Alro Steel, will be honored for his lifelong commitment to the industry and a set of values that drive not just his work at Alro Steel, but his philanthropy in the Jackson community and his role as symbol of excellence for all up-and-coming manufacturers.