GM Executive Doneen McDowell to serve as keynote speaker
(Flint, Mich., March 15, 2023) The Flint & Genesee Group on March 22 will hold its 2023 Annual Meeting at the historic Capitol Theatre in downtown Flint. Under the theme of "Meeting What's Next," the Group will review and celebrate its accomplishments in 2022 and update the progress achieved in the second year of a three-year strategic plan.
This year's keynote speaker is Doneen McDowell, manufacturing executive director of the truck and components sector at General Motors. Over the past 20 years, McDowell has worked in nine different manufacturing facilities, and in 2015, was recognized in Automotive News as one of the "100 Leading Women in the North American Auto Industry."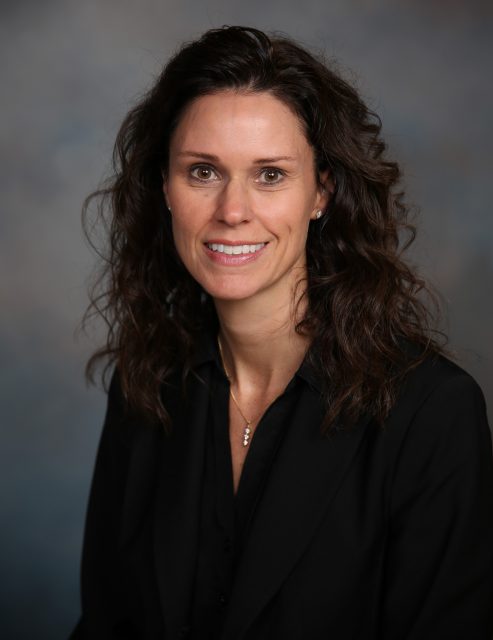 McDowell was raised in Ellwood City, Penn. She has a Bachelor of Science in industrial and systems engineering from Youngstown State University and a Master of Science in manufacturing management from Kettering University.
"We look forward to hearing Doneen McDowell's perspective on leading through change, creativity in the face of uncertainty, and collaborative approaches to progress," said Group CEO Tim Herman. "These topics are of particular interest to our organization, and we hope attendees leave the event feeling inspired and energized to 'meet what's next' in our community."
The Group's annual meeting is open to the public. Tickets are $10 and may be purchased online at FlintandGenesee.org. Registration is required and ends March 21 at 5 p.m.
About the Flint & Genesee Group
The Flint & Genesee Group supports the region through its commitment to developing business, talent, and place. The organization works to strengthen the Flint and Genesee County economy, and create a place where people thrive, and businesses invest and grow. Its programs and services are marketed through four divisions—Explore Flint & Genesee, the Flint & Genesee Chamber, the Flint & Genesee Economic Alliance, and Flint & Genesee Education & Talent. For more information, visit FlintandGenesee.org, and check us out on Facebook, LinkedIn, and Twitter.